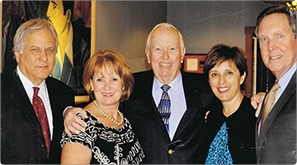 Welcome To Our Website
When you suffer a traumatic injury or a loved one is abused, neglected, or dies from the negligence of others, the need to select an attorney can add even greater stress to an already bad situation. We've tried to provide enough information here for you to decide whether our law firm is the firm for your case. Need more information? Have questions? Just give us a call: (602) 253-3554.
Our firm does not practice in every area of the law. Instead, we try to practice only in those areas of the law where we have expertise, experience, and a reputation for getting the job done. Our reputation as lawyers who are unafraid to take a case to trial benefits all of our clients.
Our practice is limited to what we know —- serious personal injury and wrongful death cases. Our cases are frequently complex, and many are cases which other lawyers will not or can not consider because of that complexity or simply because of the cost and manpower required to handle such cases. Medical or psychiatric malpractice, nursing home or elder abuse, trucking and commercial vehicle accidents, construction site accidents resulting in death or disabling bodily injuries, motorcycle accidents —- these are the kinds of cases on which our reputation is built.
Recognition & Awards
· 2014, U.S. News – Best Lawyers® "Best Law Firms"
· "AV Preeminent" Law Firm Martindale-Hubbell rating for over 25 years